Practical information
☼
Symposium location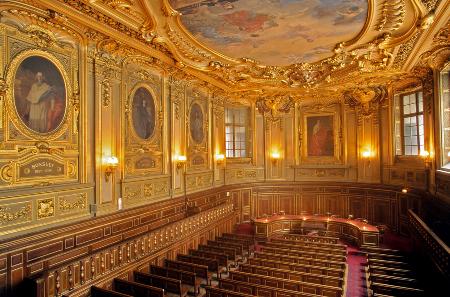 The entrance of "Salle Liard" is located at 17, Rue de la Sorbonne.
Don't forget your ID papers!




Subway station: Odéon (M4, M10), Cluny - La Sorbonne (M10), Maubert-Mutualité (M10), Luxembourg (RER B).
Bus stop: Cluny (line 63, 86, 87), Collège de France (line 63, 86, 87), Luxembourg (line 82).
☼
Social cocktail location


Dalloyau, 2 Place Edmond Rostand, 75006 Paris. About 5mn walk from the symposium location (17, Rue de la Sorbonne).




☼
From the airport to Paris
➟
Cdg
➟
Orly
☼
Restaurants close to La Sorbonne
Quartier Latin is one the most famous location in Paris, very popular with students and scholars.
A list of restaurants close to La Sorbonne without dietary restrictions
A list of restaurants in the Quartier Latin (close to La Sorbonne), including vegetarian, vegan food, and gluten free.
➟
Dietary Restrictions
☼
Hotels
☼
Additional useful information